Via Scoop.it – Social Media Photography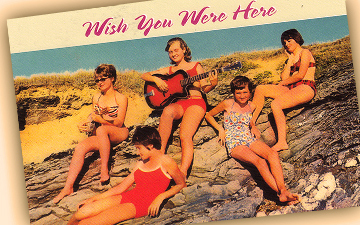 When was the last time you sent a postcard? I bet you took a photo of the dolphin you saw on your beach trip and sent it from your mobile phone. Photogram, a new mobile photography app by Timelines is the app to use for creating postcard moments. Once again, for iPhone users only, but still a great app to try.
— From Mashable/Jennifer Van Grove —
Photogram gives iPhone photographers a way to share their mobile photos as artsy digital postcards. The app is an early hit on the App Store.
"It fulfills a need that was previously unsatisfied," explains Timelines CEO Bob Armour. "You can tell a story using multiple photos that are wrapped in a beautiful and memorable context and deliver it easily to people that are important to you."
Show original